5 Days/4 Nights Dusshera Special Tour To Jaipur And Ranthambore National Park From Delhi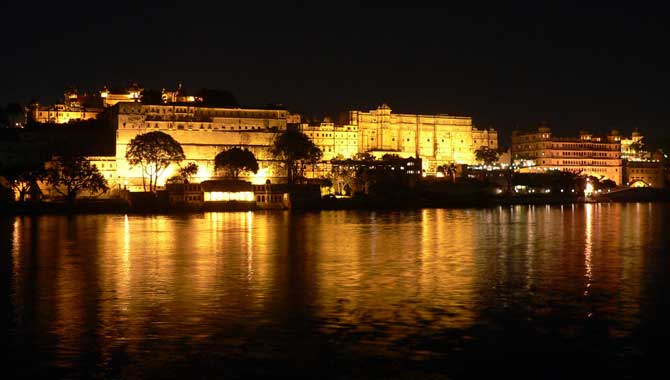 About the Activity:
Indulge in this splendid 5 days/4 nights tour which will take you all the way through the capital of India to mesmerising Pink City, Jaipur and to the dense jungles of Ranthambore National Park where you can witness some of the most exotic wild animals. The tour comes in two packages, viz. Package 1, which will be of 4 days and 3 nights, starts from Delhi and takes you to Pink City, Jaipur allowing you to witness the various beautiful tourist destinations like Jantar Mantar, City Palace, trek to Nahargarh Fort, exploration of Pink City Market and much more, and will be concluded by heading back to Delhi. Package 2 will be 5 days and 4 nights, along with visiting Jaipur and its beautiful tourist destinations, you can also visit Ranthambore National Park allowing you to witness some of the most exotic wildlife species.
This tour (both Package 1 and Package 2) includes transportation in AC Volvo coach, meals, and accommodation in hotels and camps throughout the tour.
Itinerary
Day 1 -
Pick up from Delhi by AC coach at 07:30 am.
Travel to Jaipur
After reaching Jaipur, check-in to the camp and get welcomed with welcome drinks, and enjoy a delicious lunch.
Enjoy the rest of the day at leisure in camp.
In the evening, enjoy a sumptuous dinner.
Stay overnight at Jaipur.
Meals: Lunch and Dinner
Day 2 -
After breakfast, embark for an adventurous trekking amidst the verdant hills of Nahargarh and enjoy the camel safari in the village.
In the afternoon, enjoy your lunch and visit Elephant's Village, where you can acquaint yourself with the day-to-day life of elephants as you watch them bathing, feeding, and painting.
In the evening, visit Nahargarh Fort and enjoy a sumptuous dinner while you enjoy the skyline of Jaipur City.
Stay overnight in Jaipur
Meals: Breakfast, Lunch, and Dinner
Day 3 -
After breakfast, visit some of the most beautiful tourist destinations of Jaipur, which include City Palace, Jantar Mantar, Hawa Mahal by bicycle or horse.
In the afternoon, return to the camp and enjoy your lunch.
Aftermath, head for a guided walk of the Pink City Market.
In the evening, return to the camp and relax, followed by beholding the Rajasthani Folk Dance and cultural programs with bonfire.
Enjoy a sumptuous dinner in the camp.
Stay overnight in Jaipur.
Meals: Breakfast, Lunch and Dinner
Day 4 -
Package 1: After breakfast, check-out from the hotel and conclude your journey by heading back to Delhi
Package 2: After breakfast, check-out from the hotel and continue your journey to Ranthambore National Park.
Reach Ranthambore National Park in the afternoon and check-in to the hotel.
Enjoy the evening jungle safari by canter and get a chance to witness some of the most exotic wild animals.
Return to your hotel and enjoy a delicious dinner and relax.
Stay overnight in the hotel.
Package 1: Breakfast
Package 2: Breakfast, Lunch and Dinner
Day 5 -
(Package 2 only)
In the morning, head for the morning jungle safari.
Return from the safari and enjoy a delicious breakfast.
In the afternoon, check-out from the hotel and start your journey back to Delhi.
End of tour
Meals: Breakfast